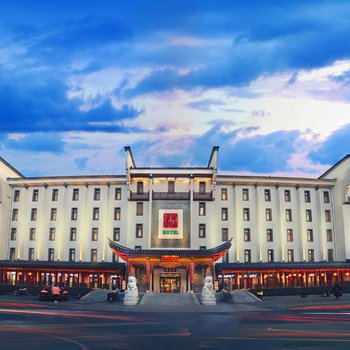 The Guantong Jianhui Hotel is an ideal spot for travelers wanting to discover the city. The Guantong Jianhui Hotel is an ideal choice for travelers who want to take in the sights and sounds of Beijing.
The hotel is only 4km from Beijing South Railway Station and 37km from Beijing Capital International Airport, giving guests a number of convenient transportation options. Being just minutes away from Caihuying Metro Station allows guests to explore the city with ease. There's plenty to do nearby, with Beijing Ying City Construction Dubin Shuilv Road, Gujingjiu Culture Museum and Jinzhongdu Park all within a short distance.
This hotel makes a great place to kick back and relax after a long day of sightseeing. This Beijing hotel provides parking on site.
If cleanliness is important to you, this hotel makes an excellent choice, as our guests consider this to be one of the cleanest hotels in the city. For guests traveling on business, this hotel is consistently one of the most popular choices.